FieldDesk forms are a great way to streamline your data entry process while maintaining the familiarity of your paper forms for your technicians and your customers.  Your technicians can enter data in the Repair Est., Work Detail, Equipment, Payment, and Problem tabs, and the information can transfer to your form without having to re-enter the information.  Also, in the office, any information you entered on the original work order can be transferred to your form without being re-entered.
(For more on how to use forms, check out this tutorial: How to use Forms)
Here are some examples of how that could work:
1) Customer information:  Your customer contact information and billing information can be transferred from FieldOPS to a work order form.
2) Work Completed: Your parts, labor, flat rate, and miscellaneous repairs completed on the Repair Estimate or Work Detail can transfer to your form along with their prices, sales tax, and total sale price.
Additionally, any notes (line item notes, special instructions, or tech notes) can be added to your form.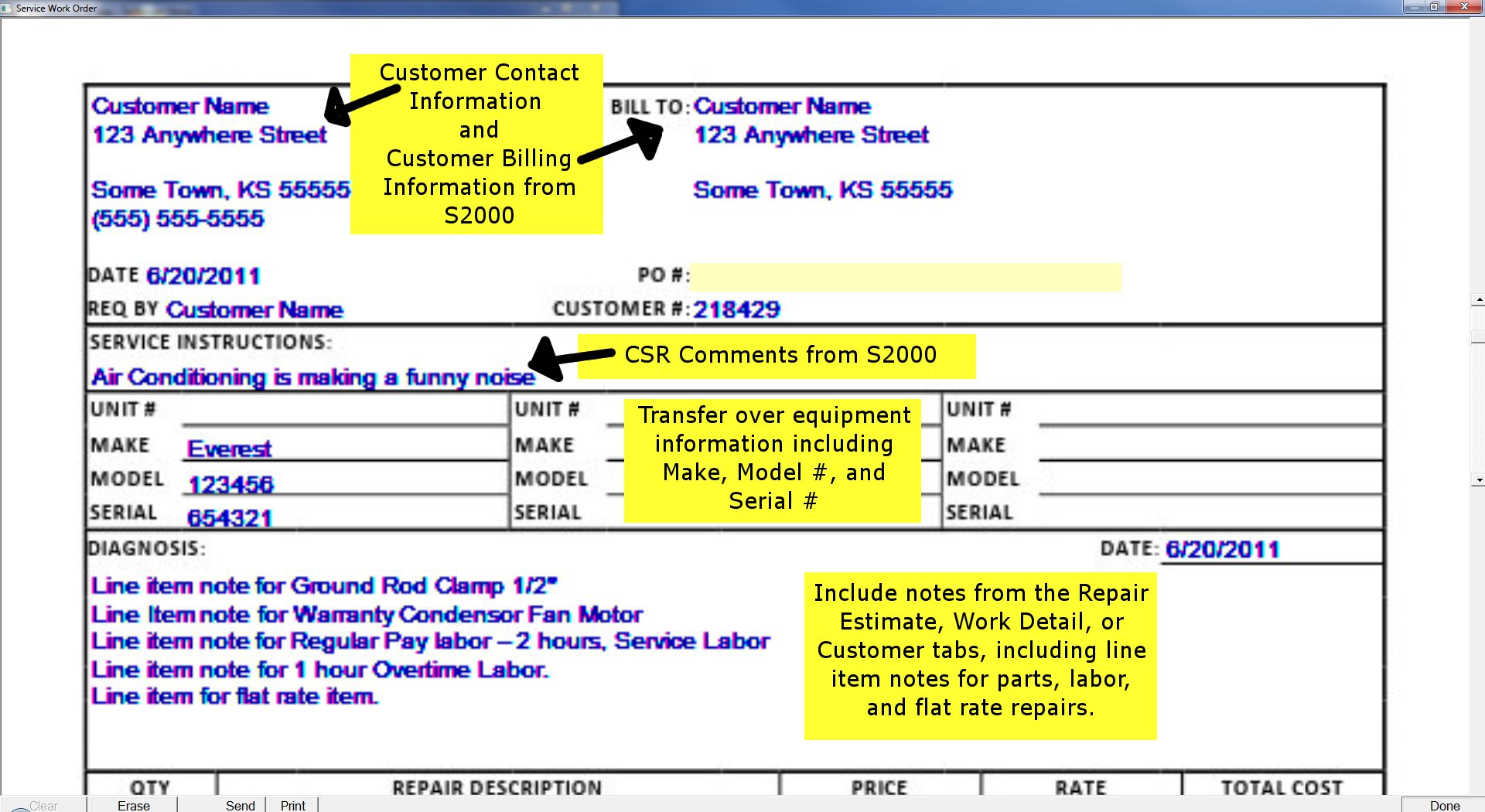 3) While Notes can be transferred from FieldDesk, they can also be typed directly on the form in an editable field, or created using pre-defined text snippets. When notes are created in this fashion, the form is the only place the note exists. It will not be processed as a separate note in FieldOPS.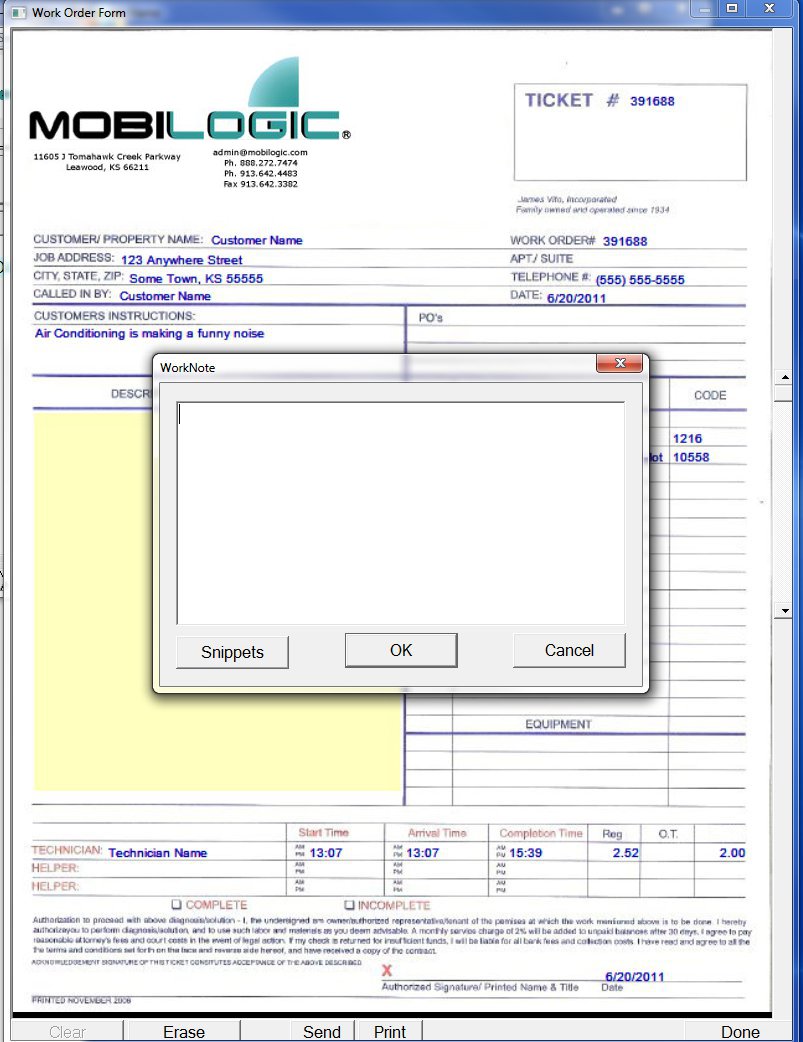 4) FieldDesk can transfer timestamps to the form so that you can create a record of when the assignment was dispatched, when the technician started, and when they completed the work order.


5) A customer can sign on the Repair Est. or Work Detail and Payments tab, or they can sign directly on to a form. The signature from the Acceptance of the Proposal and Acceptance of Work can transfer to a form, or the signature on a form can count as the Acceptance of Proposal or Acceptance of Work.
6) You can include checkboxes which can be useful for Standard Operating Procedure-style forms.